---
Shop & Authorized Marketplaces
---
Gallery Sites
---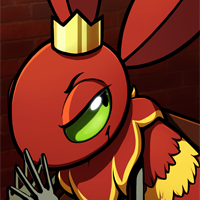 The Artist
Inspired by nature's great little wonders | they/them
Moth Monarch (M. Capaldi) is an independent artist & designer creating original illustrations, merchandise, and projects for private and commercial clientele. Their keen interest in insects and animals inspires much of their work, from realistic and stylized natural forms to colorful, relatable cartoon characters. They also enjoy experimenting with the intersection of art and fashion using insect motifs and patterns in accessory and merchandise design.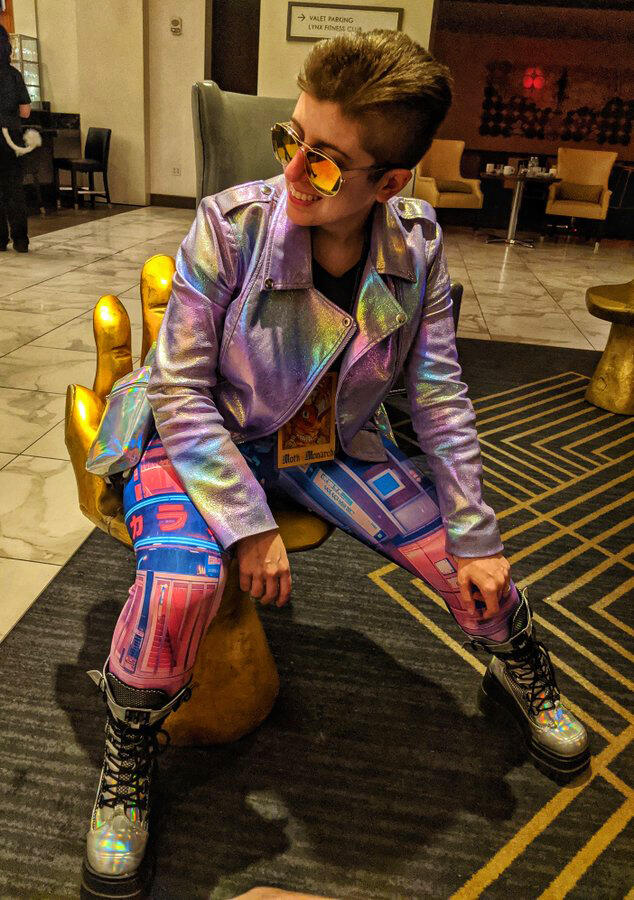 ---
Notable Projects
🖼️ Anthrocon Staff Work 2016-Present:
"Friends of Anthrocon" Standee Characters
Large-Format Banners & Signage
Additional art assets as needed including shirt design, book covers, hotel keycards, registration badges, etc.🖼️ Convention Art Assets for Biggest Little Furcon, Furnal Equinox, What the Fur🎨 Blast Radius: New Game+ by Pepper Coyote
Album cover art & layout; 45 rpm art & design🎨 Hagfish pin design for Bizarre Beasts🌟 "Insecta Geometrica" and "Celestial Insects" enamel pins series on Kickstarter
Commissions by Moth Monarch
Next opening TBA!
Moth Monarch offers personal commissions for individuals and welcomes commercial work as well.For standard commissions such as pin-ups, sketches, illustrations, convention badges and the like, please submit a form & the artist will get back to you."I'm not the fastest artist out there, but I give each piece my best!" - Moth
The Elemental Commission series is also open a couple times each year. This series relies heavily on artistic liberty. View the short document for more information and how to get started.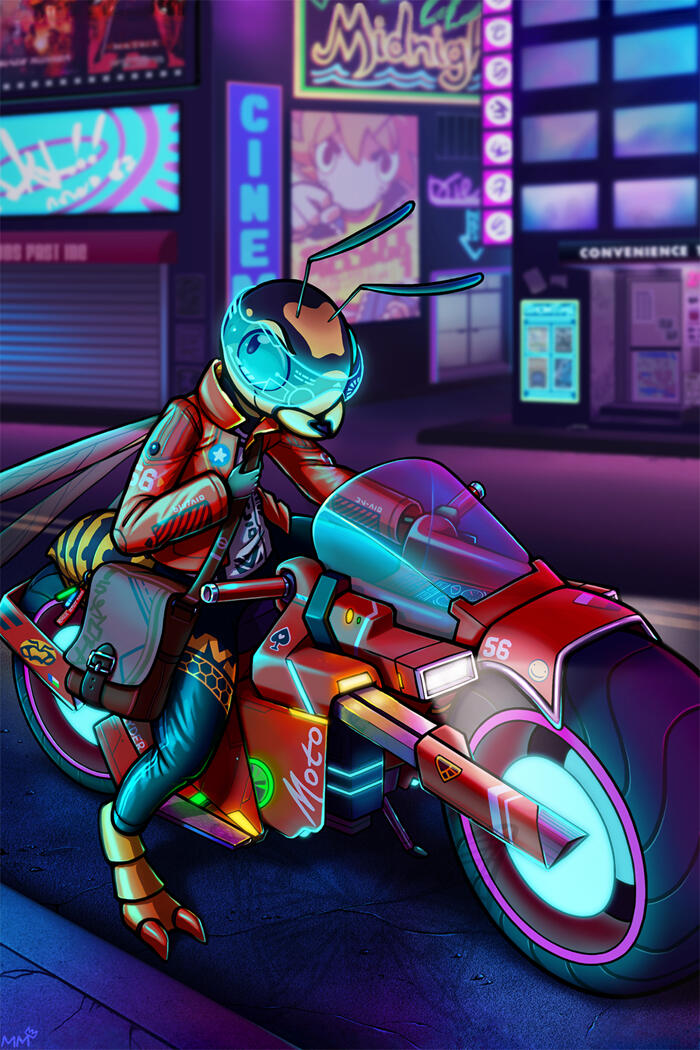 All commissions are subject to M. "Moth Monarch" Capaldi's Terms of Service.
---
Commission Examples
TERMS OF SERVICE
These Terms of Service are relevant to NONCOMMERCIAL projects; please get in touch to discuss terms for commercial projects. The terms are subject to change without notice.
Prices & Payment
Base prices are subject to change at any time. Individual projects may be quoted higher than base according to complexity, difficulty, medium, and size depending on information provided by the client.All prices are in USD. Payments must be made in full to the Artist within 7 days of invoice for work to proceed. Funds are accepted via Stripe (preferred) or Paypal. Payment plans are available for work over $200. Artist is not responsible for misdirected payments.Cost for shipping physical work is a separate fee. Tracking is included for all shipped items with insurance included for items over $100. Artist is not responsible for loss or damage of items by mail.
Refund Policy
All refunds take place via the original payment method only.If the client cancels:
- Before any work takes place, the artist will refund the payment less a 5% convenience fee.
- At the sketch approval phase of a fully rendered work, the artist will refund 60% of the original payment, as a portion of the work has been done and delivered.
- No refund will be issued if the client cancels during the color stage or after the commission is complete.
If the artist cancels, 100% of the payment will be refunded.The Artist reserves the right to cancel and issue a refund due to poor communication, harassment, or unforseen inability to complete the commission.
Client Instructions & Works-in-Progress
Clients are responsible for providing accurate information and specifications for any commission, including but not limited to: photos, reference sheets, or text descriptions for subjects to be depicted; deadlines if relevant, desired file type if necessary, and shipping information when applicable. The Artist will not be responsible for errors caused by incomplete or inaccurate information given by a client.Projects other than sketch commissions include a sketch check phase. Client may request a complimentary round of changes at this stage and may describe the changes needed and/or redline the sketch to help illustrate their intentions. Further changes or major deviations from the original instructions may be billed separately for additional time spent. Client must indicate sketch approval before the project can proceed.The artist reserves the right to reject critique or changes pertaining to artistic skill/style preference (anatomy, coloring style, etc.) or which would reduce the artistic quality of the piece.Changes requested in completed artwork which were previously approved details will be subject to an additional fee.Project deadlines must be disclosed up-front by the client. In some cases, the work may be subject to a rush fee. Deadlines must be agreed on by both parties before work on a commission will begin.
Communication
The Artist will deliver updates on commission status at intervals during the work process or as requested within reason via email or private social media contact provided by the client. Clients may check in with questions throughout the process; public updates on the Artist's general work status may also be made via Twitter (MothMonarch).The Artist responds regularly to emails though may not be available to immediately answer on weekends, holidays, or during emergencies. If you do not receive a response with 7 days, please resend your message in case of error.The Artist will make every effort to stay in contact with clients during business transactions and project progress. If the client fails to respond via email or make contact for a full calendar year (365 days), the client's commission and any funds will be forfeit.
Subject Matter
The Artist reserves the right to decline commissions based on subject matter, including but not limited to pornographic or explicit materials, hateful content, or trademarked characters owned by a third party without permission from the trademark holder. Some types of sensitive content, artistic nudity, violence, gore, etc. will be considered on a case-by-case basis. Inquires into whether a specific idea is acceptable are welcome and will be kept confidential.
Artist Rights
Unless otherwise explicitly negotiated in writing, the Artist retains all rights to artwork and projects regardless of the subject matter, including the rights to display, distribute, copy, publish, adapt, and reproduce work for profit or promotion. This includes prints for sale. The client may request a delay in publication for time-sensitive projects (such as gifts).The Artist does not "work for hire" and no project undertaken by a private client is to be interpreted as such. Image rights may be negotiated for an additional fee. Intent to purchase rights must be disclosed up-front by the client.Traditional art may be sold to a third party by the Artist if the client does not wish to pay for the original to be shipped. The Artist reserves the right to recycle sketches rejected by the commissioner or other material such as patterns or tools generated during the commission's creation.
Client Rights
Clients retain all intellectual ownership of character designs depicted. This does not confer image rights.Clients do not need to ask permission from the Artist to post commissions to a personal gallery, social media, etc. as long as the Artist's signature and/or marks remain unedited. The Artist will provide a web resolution version of the finished project for this purpose along with the high-resolution file for client use. Clients may freely resize or crop the art to create icons, banners, or other graphics for non-commercial purposes.Clients may make a small number of prints for personal use (display or gifts). Clients who have not purchased commercial rights may not profit from artwork beyond resale of any physical piece without negotiation for the additional rights from the Artist. Clients may not mint, sell, or otherwise offer work by the Artist as non-fungible tokens or in any other form of digital commodity on a blockchain and/or offered for cryptocurrency. Clients may not use any work by the Artist in any dataset for algorithmic "artificial intelligence" image generation, without exception.Clients may not claim to have created work by the Artist regardless of the rights held by either party. The client may not edit or hire another person to edit the Artist's work without permission.
The client must read, understand, and agree to all the terms as put forth above before entering into an agreement with the Artist. By sending payment, the client agrees to the above terms.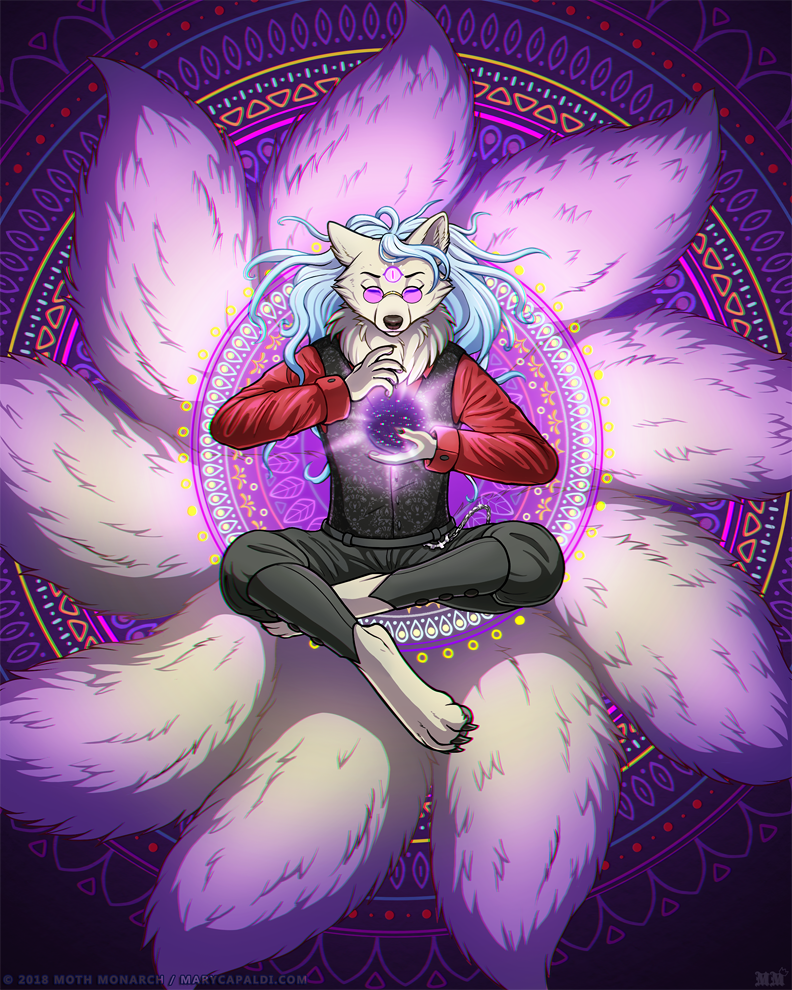 Elemental Commissions
Round 8 will open in 2023.
This special series of commissions features your character as an Elemental of your choice. You can pick from the periodic table, "earth" or "nature" elements, or even originals concepts such as "chaos", "tea," or "travel." I'll depict your character among the element, bending or controlling it, exhibiting some of its qualities, or "being one with" it in some other way - perhaps even a combination.What speaks to you? What do you feel expresses the nature of your character or yourself?I also offer Retrowave commissions as a subset of this type along the popular Retro or Vaporwave themes. The rules are the same, and they are included in the Elemental queue.
How It Works
These are full-detail digital pieces with a significant level of artistic liberty. I want to be able to choose a great pose and interpretation of the theme to make the image as fantastic as it can be.You'll provide:
- Your character's reference (please keep to 3 or fewer images) and element/theme choice.
- General notes on any important details not to miss or anything you do not want.In developing your piece, I may:
- Make changes to your character's clothing/appearance (such as glowing eyes or markings, fur patches that fade into the element or body parts incorporating, etc. as makes sense)
- Ask about your character's personality to help me choose an appropriate pose or expression.You can choose to see a sketch check or be surprised with the final result as you desire, but I will not be making major changes at the sketch phase unless I have made a serious error in drawing your character. You are free to select an element or theme that I have already done for someone else; it will be interpreted differently if drawn again.I will need your reference and theme when you book an Elemental commission so I can iron out any further details in advance of working on the project itself. Payment is not necessary at the time of booking but is due before the project begins. These are usually scheduled with smaller projects in between, as variety helps me stay fresh. Some may take longer than others to complete.
Pricing for round 7 of 2021: $400
All slots sold out; round 8 in 2023.
Base price indicated is for one character; if you would like two, we can discuss it.If interested, please send an email with your information after reading my Terms of Service. Your agreement to the TOS is assumed on initiating a commission and will be confirmed in the terms of your invoice upon payment.
---
Elemental Examples